---
The Ruthless Elimination of Hurry by John Mark Comer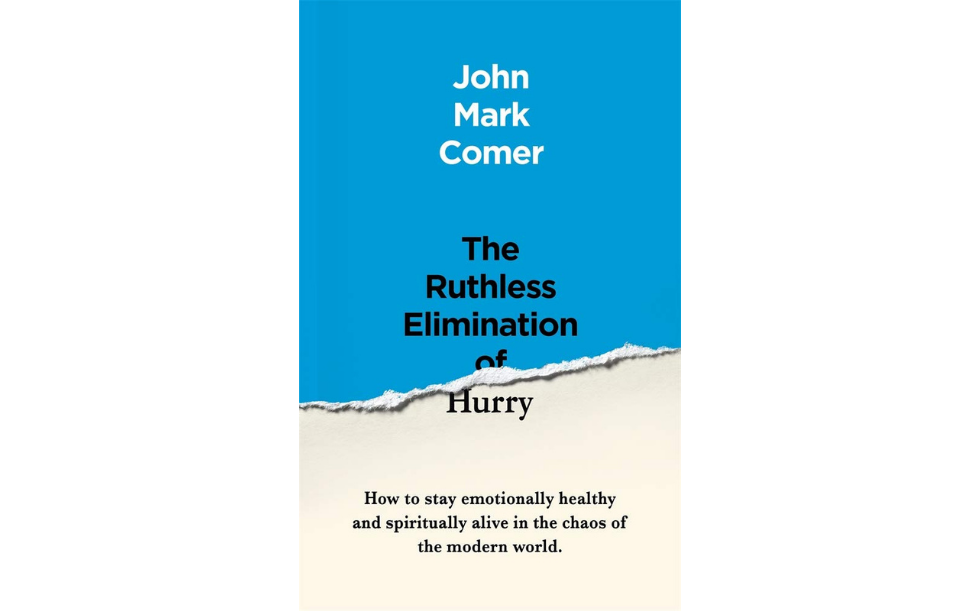 I knew I needed to read this book when I found myself getting impatient that it had taken 22 hours to arrive from amazon (sorry John).  For someone who only operates at one speed, fast (maybe I'm just trying to keep warm?), I felt invited by God to go on a journey and discover life at a slower pace.  Is He calling you too?
Comer poses the question in this book 'is an overbusy, digitally distracted life of speed the greatest threat to spiritual
life that we face in the modern world?'.  He presents a compelling emotional and spiritual case against hurry and suggests practices for a slower, simpler way of life.
I love Comer's conversational style of writing, so easy to read, honest and humorous, so much so that I couldn't put it down and read it in 2 days (there I was hurrying again).  I dare you to read this book and put it into practice, but be warned, your relationship with your smartphone, schedule and Jesus won't be the same again.