---
War Child to War Horse: Michael Morpurgo by Maggie Fergusson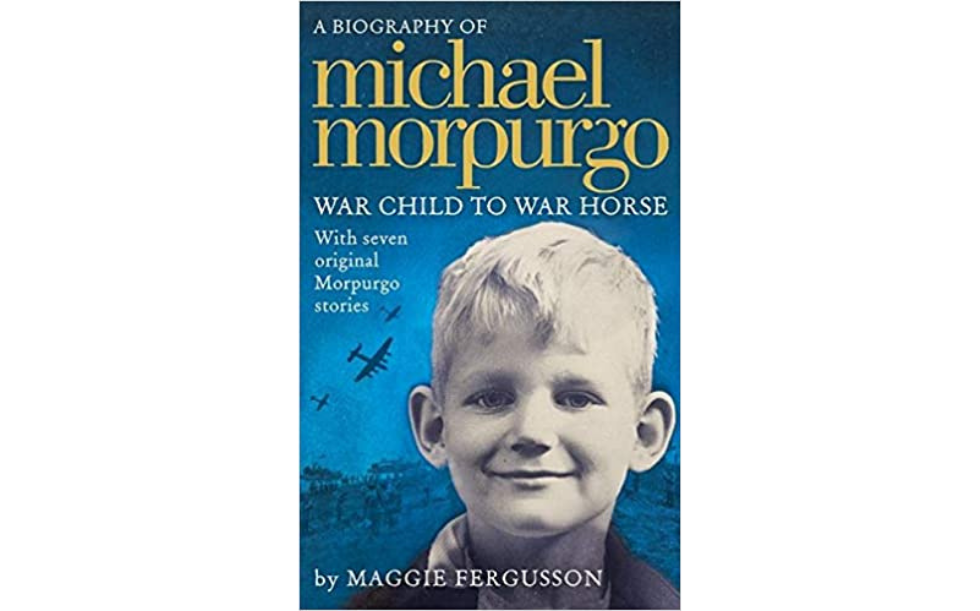 This is the life (although he is still alive, at 78) of Michael Morpurgo the author of 'War Horse'. Indeed, he became a prolific and best-selling children's author of over 100 titles. He loved talking and reading to children, at schools and even to 2,500 in the Albert Hall. They are read in many schools. His book 'War Horse' brought him into public prominence, then as a play at the National Theatre, and then a film by Steven Spielberg, made in Devon with himself and his dependable wife Clare cast as extras. In 1974, the Morpurgos left London for a new life in Devon. There they bought a house and farm where they established a charity, 'Farms for City Children'. This was where poorer children could experience farm life which would never otherwise happen.
Many of his books have arisen  through building on ordinary incidents arising in his life. A previously wordless boy he found in a stable at the farm gently talking to a willing horse. That spurred Michael on with 'War Horse', written in the knowledge that 1 million horses were sent to France in WW1 most of which never returned. 'Sam's Duck' was inspired by a tale he heard of a little boy who stole a penguin from Dudley Zoo and took it home in his duffle bag.
Creative, yet introspective, successful in spite of interesting but difficult family backgrounds, Morpurgo stands out as a wholesome and attractive children's author, certainly with Christian values.
Stories to look out for: Kensuke's Kingdom (sales over 1 million), Private Peaceful, Why the Whales Came, The Wreck of the Zanzibar; there are so many. Each chapter in 'War Horse to War Child' is interspersed with a new short story by Michael Morpurgo.
Available cheaply on Amazon, or at Surrey Libraries.