---
Flamingo Boy by Michael Morpurgo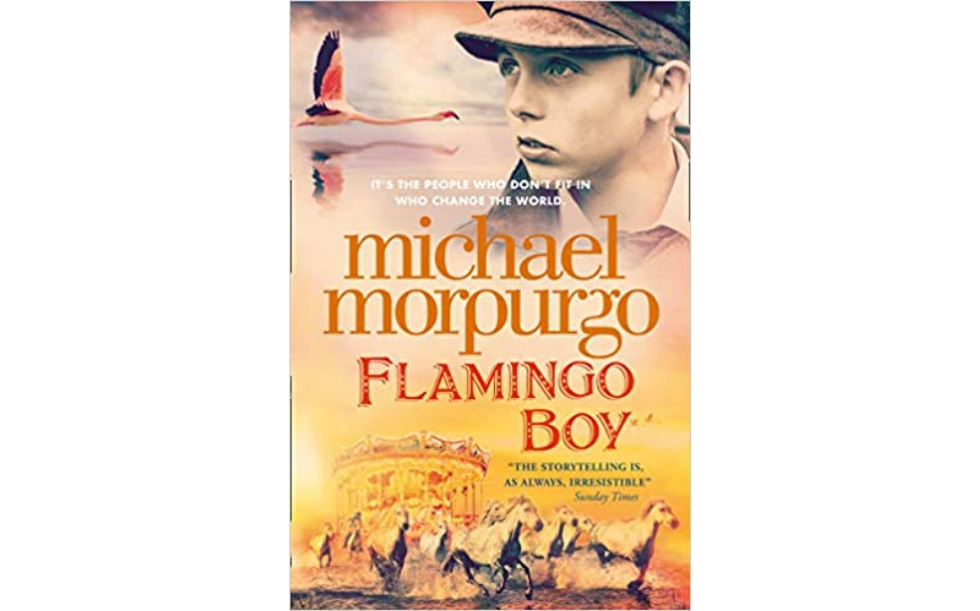 Having read MM's biography I thought it would be interesting to read one of his children's books.
An older teenager just about to finish his exams is inspired by two pictures – one a Roma gypsy in his caravan whose future plan is to 'follow the bend in the road', and another by his great love, the painter Van Gogh, whose Christian name he also owns. So exams behind him, Vincent sets off to find out more about his hero. The 'bend in the road' leads to the Camargue area in the South of France where events lead him to a Roma family with an unusual son.  His name is 'Flamingo', or 'Flam', and he befriends Vincent even though he can't talk properly. Vincent settles down with the family absorbed by the beautiful nature of the area, especially the flamingo birds. Life doesn't remain happy and content when an occupying army moves into the area. It is the so-called 'Free-French' area during the second world war.
The story reveals that it is possible to have a close friendship with someone different even when horrible circumstances take over. Such loyalties can overcome fear and disaster.
I enjoyed this book, even though I am old, so I recommend it for anyone over 11 years old.